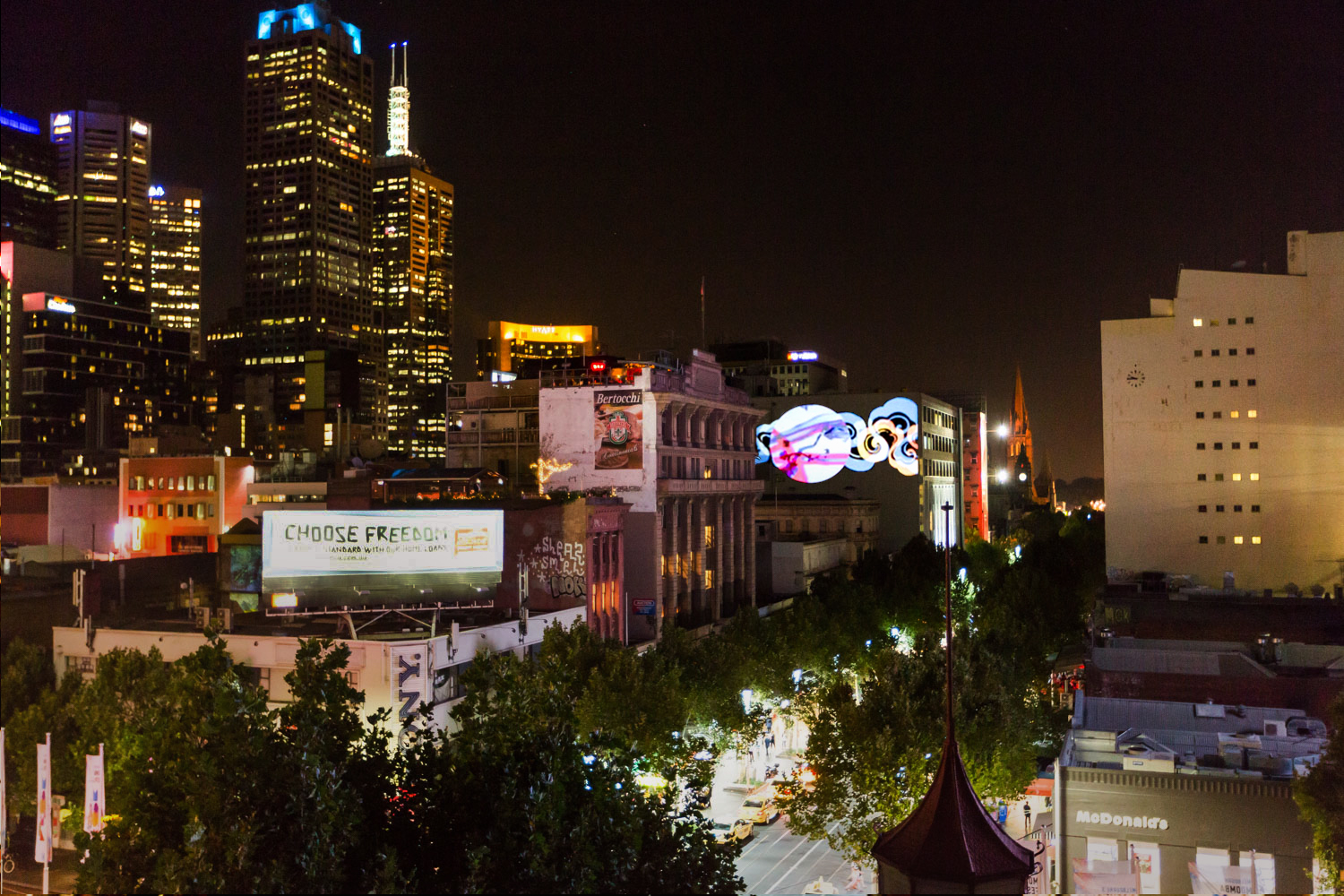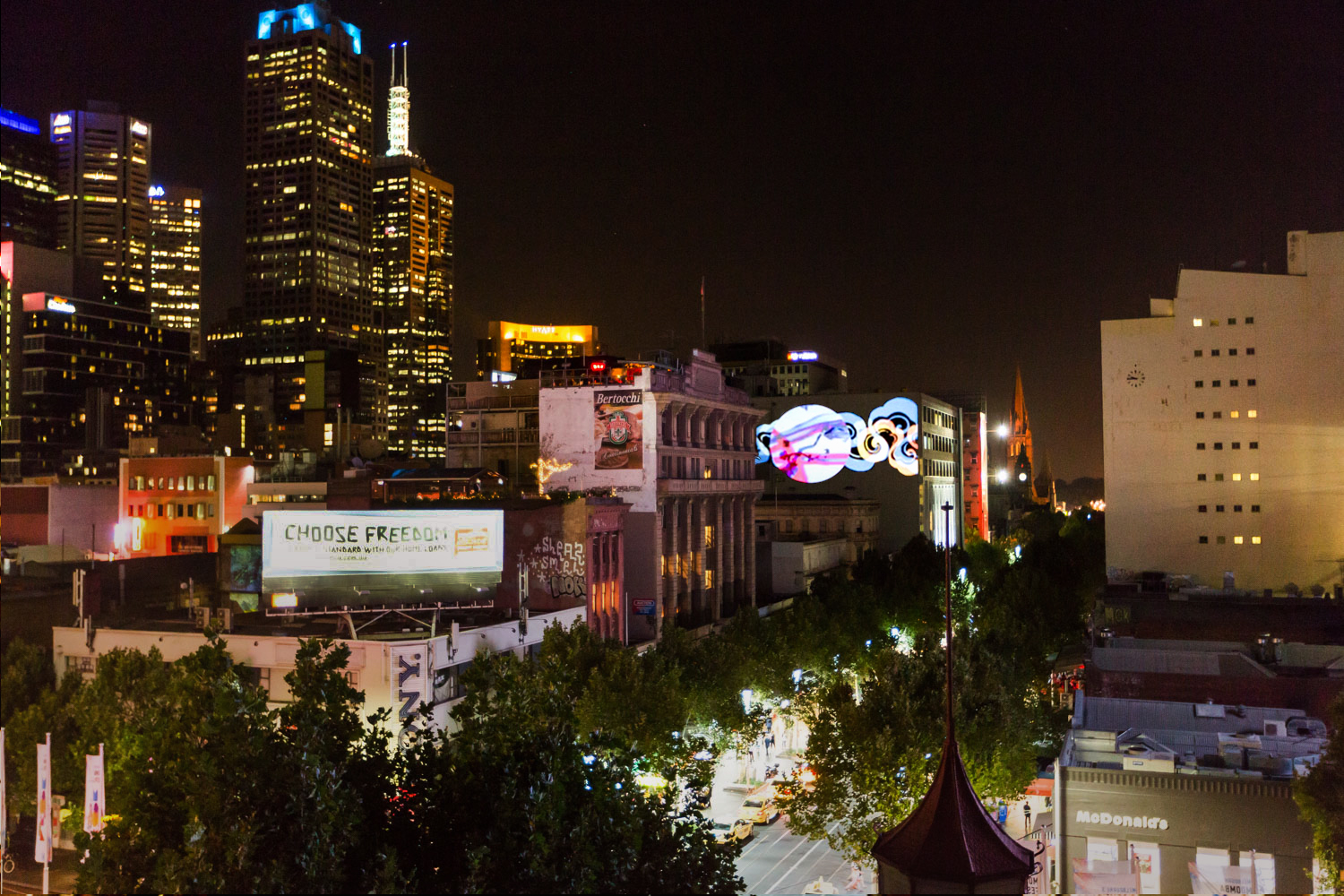 Commissioned by White Night Melbourne, Delivered by Projectionteknik
Captured by James HH Morgan
Amanda's work is concerned with other ways of seeing the changing world of our cities through developments of playfully active urban spaces. Cultural Patterning investigates a convergence of images by animating layers of paper cut images through the architecture of Swanston Street. The work defined the entry point to China Town in Melbourne.
Amanda regularly uses photography, drawing, projection and software to animate architecture. By drawing on visual arts significant capacity to involve people across diverse communities, her imagery frequently plays on iconography from the localized landscape where the final work is to be installed and discovered.
In this work the endangered Corroboree Frog, the Green Peace Ship, a baby elephant, the Koori totem of War the crow, an electricity pylon, explorers of the 1900s, acrobats, rock climbers, Wassily Kandinsky, Paleolithic cave drawings, Dance Curves: On the Dances of Palucca (1926), Chinese NY, The Wassily Chair by Marcel Breuer (1925), a surf board, domestic objects, and a 1920's Tango dance lesson instructions, vanish over a rainbow.
Midtown Plaza 222 Swanston Street, Melbourne Vic 3000, Australia. Billboard: Ian de Gruchy 6 min 65 sec, and Amanda Morgan 6 min 42 sec.